After fertilisation, "flush"!
Our rinsing solution is specifically designed to meet the high concentrations of the most common fertilisers on the market today. It cleans your plants and all your substrates effectively while preserving the beneficial bacteria which is useful to the plant, when needed. When used before cutting, it guarantees a clean, healthy, and tasty harvest.
A unique rinsing solution:
FlashClean
Select products
1 Products displayed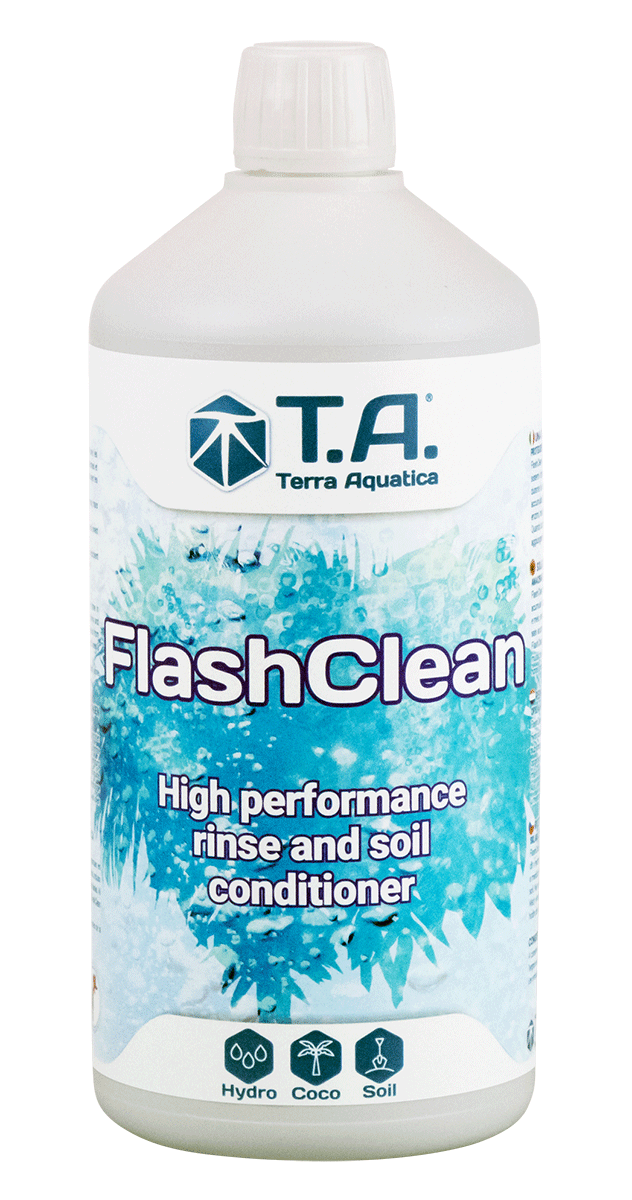 Unique, high performance rinse and soil conditioner for all substrates and systems.
Average dosage
mL/L
Soil: 1.5 - 3.0
Coco: 1.5 - 3.0
Hydro: 1.5 - 3.0
Average recommended price
Approx. 14.13 € Excl tax / L

Soil

Coco

Hydro