Nutritional root supplements for vigorous growth
Our nutritional supplements are used, in addition to your usual fertiliser solution, to improve the health and harvest of your plants. Perfect for traditional organic farming in soil, or on any other substrate, these are powerful blends of high-quality plant extracts, in diluted or concentrated forms.
Stronger and more resistant plants thanks to our biostimulants
Our root supplements ensure vigorous growth as well as strong and healthy root system development, for larger and more vigorous plants, both indoors and outdoors.
Terra Aquatica root biostimulants:
Pro Roots, Roots Booster
Select products
2 Products displayed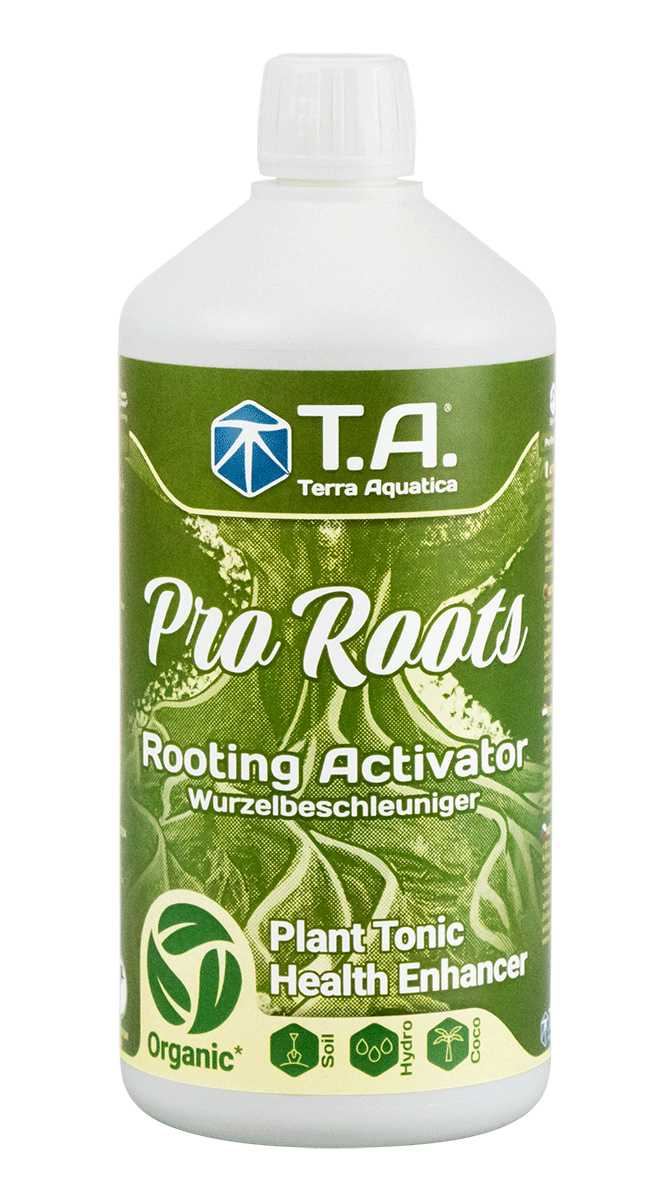 Super concentrated root booster
Average dosage
mL/L
Soil: 0.2
Coco: 0.2
Hydro: 0.2
Spray: 0.1
Average recommended price
Approx. 24,65 € Excl tax / 60ml

Bioponic

Spray

Coco

Hydro

Soil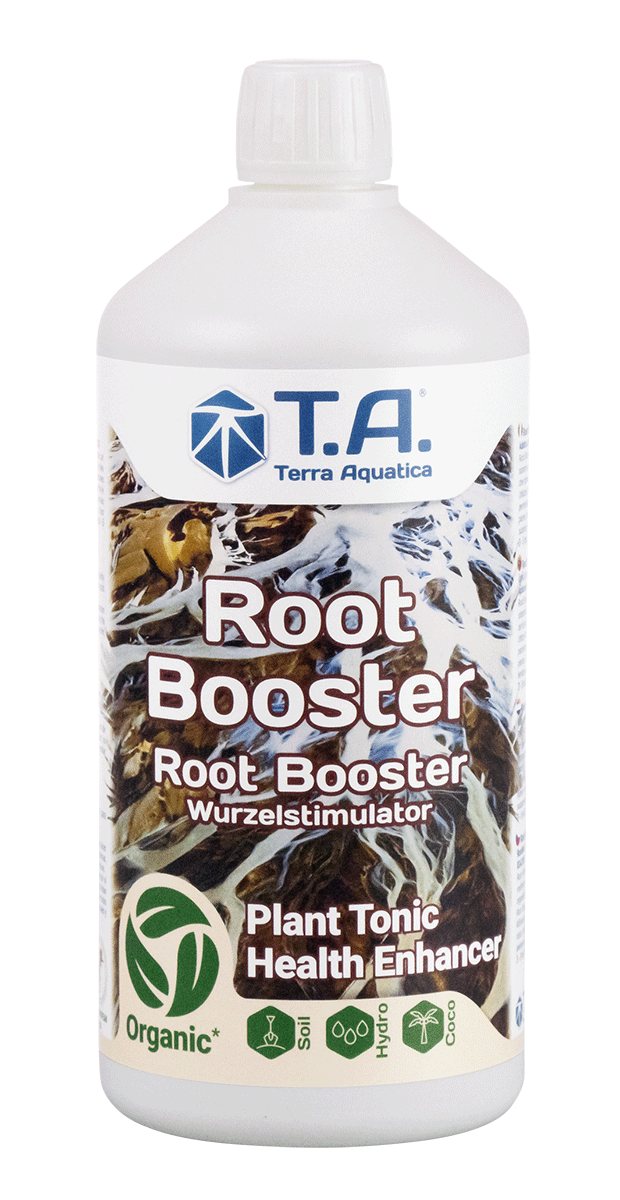 100% Organic root and growth booster
Average dosage
mL/L
Soil: 3.0 - 5.0
Coco: 3.0 - 5.0
Hydro: 3.0 - 5.0
Spray: 3.0
Average recommended price
Approx. 24.81 € Excl tax / L

Bioponic

Spray

Coco

Hydro

Soil